Statewide Towing Services Based in Fairbanks
When you need a tow, call our award-winning 24-hour-a-day, 7-day-a-week towing service here at Ron's Towing and Service. We have been proudly serving all of Alaska since 1963.
Located in the heart of Fairbanks with experienced drivers and a fleet of 12 trucks capable of towing vehicles of any size, we have the trusted towing service you can count on when you're in a bind. Regardless of the weather, or time of day, our towing experts will be there for you.
Proudly serving all of Alaska since
Year-Round,
24/7 Availability
When you need a tow, our experts at Ron's Service & Towing will be there. Our reliable towing services have made us the trusted choice for Alaskans statewide for over half a century. When you need a tow — even if it's 40 below — we'll be there.
Our fleet of 12 trucks includes seven rollbacks capable of hauling a variety of vehicles, from motorcycles to large trucks and vans. We also provide other roadside assistance, including fuel delivery, tire changes, and jump-starts. With multiple flatbeds and winch trucks at our disposal, we'll help you and your vehicle get out of just about any bind. From small to large we tow it all!
Ron's Towing is one of only six AAA Mountain West vendors to be awarded the prestigious President's Award, as well as the AAA Distinguished Service award. Ron's Towing was also honored to receive the Towman ACE Award from American Towman and their distinguished co-sponsors, GEICO. This award is given to the top 1% of service providers nationwide for exemplary service, reliability, and professionalism. We understand that we could not have received these honors without the help of our customers, and we will continue to work hard to maintain the highest levels of excellence in all aspects of our business.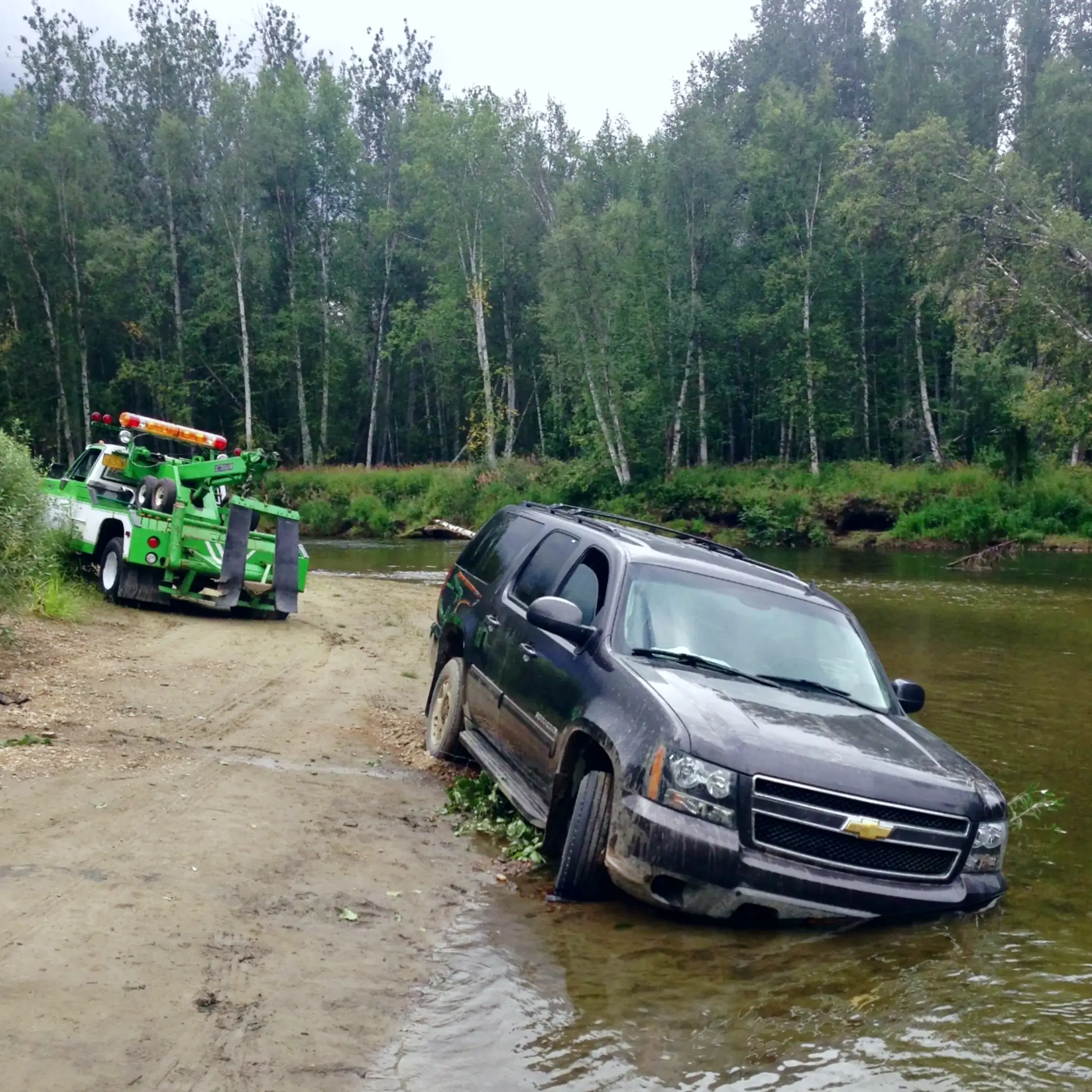 In addition to our award-winning towing service, we also provide lube services, oil filter changes, and a variety of light duty repairs at our downtown Chevron Service Station at 101 Noble St.
Chevron Gasoline — With Techron
We believe in going the extra mile, especially when it comes to your vehicle. That's why we help it go even further with high-quality Chevron fuel with Techron. We trust Chevron fuel for all our own purposes, and we don't settle for less than the best!